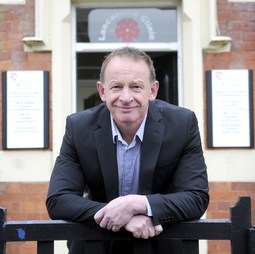 Welcome to Life Coach in Garstang. I am Russell Hoyles and I have practiced in the field on Mental Health and Psychological and Emotional Wellbeing for over 30 years. I have built up a wealth of experience initially as a Mental Health Social Worker with Lancashire County Council, and later as a Mental Health Practitioner within the NHS. In 2012 I launched a Private Practice which is thriving and which has allowed me to further build my skills and the range of therapies I offer.
Whatever your reason for visiting this page it is very probable that I will be able to help you. I work in an individualised way and tailor programmes of therapy to suit your needs. This may mean I use elements of more than one therapy to help you as our work together evolves. Usually I work with my clients over a period of three months, sometimes longer, and during this time we will meet regularly for hourly sessions and you will also receive ongoing support by phone and/or video call. You will receive supportive reading, therapy tools, and information including that informed by the latest research. You will also be introduced to and coached re strategies that will help you make and sustain change. My approach is unique and multifaceted and you can be confident of making progress.
What do clients come to me for?
Anxiety, Depression, Stress, Post Traumatic Stress Disorder, Negative Thinking, Worry, Catastrophic Thinking, Low Mood, Poor Motivation, Relationship Issues, Concern re another, Grief and Loss, Weight Loss, Weight Management, Personal Development, Maximising Potential, Sporting Performance, Finding Direction, Drug and Alcohol Abuse, and Habits and Disorders such as hair pulling are among some of the reasons clients call me.
However it is important to note that sometimes we can 'just not feel right' and cannot understand why we are not feeling great. Often the unpicking and making sense of why you may not feel right is the first part of recovery and embarking on a program with me will be a significant first step to wellbeing.
Make that call and ring me. An initial discussion by phone costs nothing and may encourage you to have confidence that you can address whatever it is you are wrestling with. Alternatively email or message me.
You may also find it useful to visit my other pages where you will note that I practice in a number of locations across Lancashire and Merseyside, and where you will also be able to view my testimonials page.  
My Nearest Clinic to Garstang
Garstang Clinic, Preston – High Street, Garstang, Preston, PR3 1FA