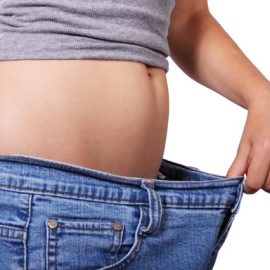 'Weight Management' including weight loss and indeed weight gain presents a challenge to many people throughout their lives. If weight is an issue you are certainly not alone. Many of my clients have become experts! Experts at being negative! They have learnt to override the body's natural signalling system around eating… signals that tell us we are full, have had enough! Some will have learnt that eating somehow temporarily distracts them from boredom, from unpleasant times and emotions, and some will have learnt to reward themselves with food! For others its simply about bad habits.
You may recognise that you have thoughts, beliefs, feelings and behaviours around food and yourself that you do not want. Do you think of yourself as for example "someone who struggles with weight", or a "yo yo dieter"? Perhaps you think of yourself as a "failure" or a "hopeless case"…. desperate? It's time to change. It's time to stop sabotaging yourself, blaming yourself. It's time to develop new ways of thinking, believing, feeling and doing. The essence of my programmes is the shift in thinking that you will make. I will help you to see yourself differently, to love and respect yourself and your body, and nurture a healthy relationship with food that prevails in the longer term. By using a combination of therapeutic tools and devising a programme that is tailored to your needs we will together forge a new you, a confident, in control, happier, healthier you.
 The Programmes I offer:
For my weight loss clients I offer two options. A programme of six sessions over 3/4 months or a programme of eight sessions over 5/6 months. Both include a free initial consultation in which together we decide which is most appropriate for you.
The programmes combine elements of Hypnotherapy, Mind Management and Counselling. We look at thoughts and beliefs that are held and which are self-defeating. The understanding of where they come from is the first stage in addressing them and places you in a much better place to make change.
In this programme we may apply my interpretation of a technique that is currently widely advertised: The HypnoBand Programme is a scripted programme of five sessions which are typically followed to the letter in a 'one size fits all' fashion. My approach is to use elements of the 'HypnoBand' as is indicated for each individual,  but more so to deliver personalised sessions which use the many and varied hypnotherapy techniques around weight management. In doing so you receive a programme that is tailored to you.
In the first session we begin to 'formulate' the pathway of intervention. You are introduced to theories and exercises that will help you begin to make change. You subsequently invited to reflect and provide a history that further allows me to personalise the programme for you so we address the specific areas around food that you struggle with.
Each session will include an element of reflection and planning forward which determines the nature of the hypnotherapy element and the guidance offered re mind management techniques. The approach is to work with the conscious and subconscious so that the concepts and ideas 'make sense' to the whole of you. This enhances your potential to succeed.
In addition to the face to face contact I sustain email, telephone, or WhatsApp contact with clients throughout. This ensures that you feel engaged and that you are on a programme of change. Suggested reading, mental exercises, additional pre-recorded hypnotherapy sessions to complement the face to face ones, and a general sense of being supported is provided over the period. This facilitates the consolidation of changes made.
NB Each face to face session is of one hours duration. Within this the Hypnotherapy will typically take up half of the session and will be recorded and given to you on the day in the form of an MP3 file or CD.
Within both programmes we may address: Binge Eating; Boredom Eating; Cravings; Emotional Eating; Exercise Motivation; Family Obesity; Fasting; Healthy Eating; Protective Weight; Maintaining Weight Loss; Night-Time Eating; Portion Control; Secret Eating; Sensible Eating; Slower Eating and Drinking; Weighing Obsession; Healthy Weight Gain; Eating to Reward.
Please note: Results may vary from person to person.
For more information enter your details below or contact me for an informal chat and/or to arrange a free, no obligation initial consultation…