Why Weight Loss Visualisation is Important
Watching an avatar of yourself working out may be a great way to inspire you to lose weight!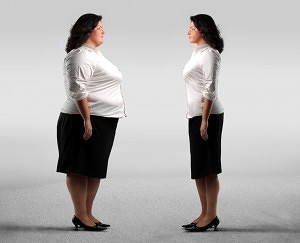 I have been reading around the merits of imagery and visualisation in weight loss and in terms of self esteem. Clients will know I refer to the virtues of 'affect laden imagery'… that emotional pull that a positive vision of yourself nurtured in hypnotherapy affords… and this caught my eye. If we can give ourselves permission to create a really positive image of ourselves and how we look, but also imagine ourselves behaving differently around food then we have I think enhanced potential to lose weight and to keep it off really without 'trying' and whilst feeling good, feeling positive!
We know for instance that visualisation in Sports Performance and Exercise Rehearsal in Hypnotherapy stimulates the same neural pathways as actual activity does, and this research in effect endorses the impact of visual stimulants in weight loss.
This research uses virtual technology to create images… I think all the 'technology' we need to create positive images is located in our minds… Lets use it!
See a snapshot of the research below:
A new study published on July 1 in the USA Journal of Diabetes Science and Technology (http://www.journalofdst.org/) showed that women who watched a video on healthy weight-loss habits featuring a character that looked like themselves were able to lose weight.
"This pilot study showed that you don't have to be a gamer to use virtual reality to learn some important skills for weight loss," author Melissa Napolitano, an associate professor at George Washington University School of Public Health says.  "This small study suggests that virtual reality could be a promising new tool for building healthier habits."
Napolitano and her team asked 128 women if they were willing to test out a virtual reality game to help them lose weight. Eighty-eight percent said yes, even if the majority had no experience using virtual reality or playing online games.
Next, eight overweight women were shown a 15-minute DVD video on healthy weight-loss behaviours featuring an avatar that resembled them. The subjects could not control the characters in the video, but they could change the physical features like the skin colour and body shape so it looked more like them.
The women watched the DVD once a week for four weeks. Videos include their avatar sitting down at dinner, and taught the viewer about portion sizes. Another one showed the avatar walking on a treadmill at a moderate intensity pace, demonstrating the amount of exercise needed to lose weight. The women were also instructed to set weight-loss and exercise goals and keep a food journal.
At the end of the study period, the women lost 3.5 pounds, which is about the average amount lost by a person on a traditional diet plan.
Contact me today on 07921 212728 for more on Weight Loss Visualisation…
Russell.
Follow Russell Hoyles on Google+!
Weight Loss Visualisation