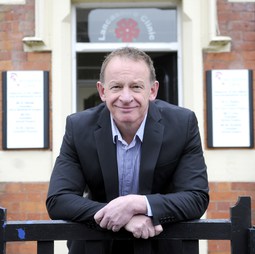 You have just made a first step to achieving your aims!
By deciding to visit my web-site you have entered a new
positive phase in your life
. This is the moment you stop 'trying' to change. This is the moment you stop
'using willpower'
. This is the moment you start to
throw away to history negative behaviours and thought patterns
that drag you down.
The moment you contact me is the moment you make that decision. You Decide To Change! This is the time in your life where you start to engage in mind management. Where you realise that you yourself hold the key to change and that you can conceive of a better future, you can believe in that future, and you can indeed achieve it! Sounds too good to be true!?! Yes of course it does… but hold on for a moment… because it actually is true… and I will show you how. My work is motivational, innovative, and successful. Visit my testimonials page. Listen to my clients, read their stories, and see the truth that they just like me and you, are ordinary regular people who just happened to make the decision to contact me before you have. That's the only difference and everything you read hear and see on this website, is entirely possible for you! My clients learnt to conceive of a better future. They had hoped, tried, wondered, desperately at times… "Can I lose weight?" "Feel motivated to exercise?" "Let go of stress?" "Can I deal more positively with my cancer?" "Manage my IBS better?" "Overcome my phobia?" "Stop bad habits?"… They succeeded and so will you!
By using a combination of Clinical Hypnotherapy (including my own adaption of the Hypno-Band Programme for weight loss), Cognitive Behaviour Therapy, Person Centred Counselling, and by applying the latest thinking and reading around mind management and motivation, I will help you achieve your aims. I will apply my own self belief in my unique approach, and in your capacity to change!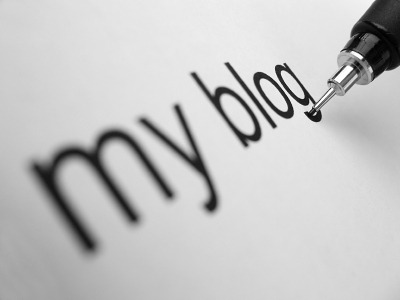 So read and listen to the stories on the Media Articles page… My Clients Stories… see the Nigela Lawson story… its all success… its all possible… I look forward to hearing from you!
My appearances in local media (Click the images to view)…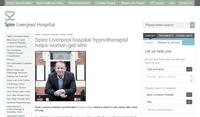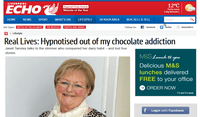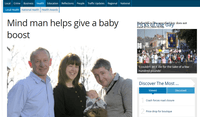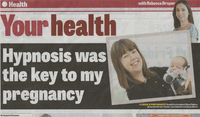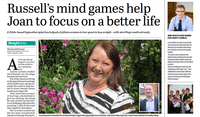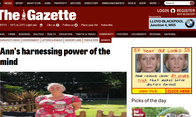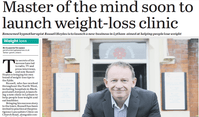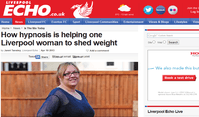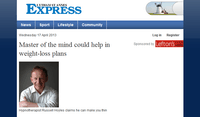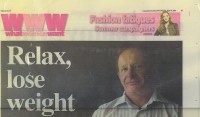 I was delighted to be invited onto BBC Radio Lancashire in July 2013 as a panellist on the Sally Naden Show:



You can listen to my appearance on Radio City Liverpool's 'Dr Mike' Show in January 2013 below:




An interview with BBC Radio Lancashire followed my appearance in the Lancashire Evening Post:

Call me for an informal chat or email me…
Russell Hoyles
07921 212728
[email protected]